Born in the United States but having lived most of my life in France, I've always been halfway between several cultures, sometimes diametrically opposed in certain aspects, which have led me to be a bit different from the rest of my peers. My attraction to visual arts, which have always impressed me with their ability to tell stories in unique ways, has always guided my personal and professional orientation, in the hope of being able to put my own stamp on works that can shake up someone's vision of the world.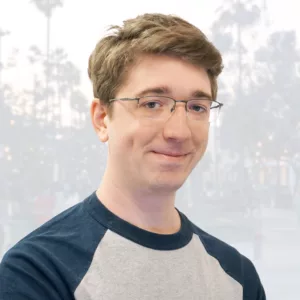 With a profile that combines both ambition and creativity, I often trained myself in techniques that I've now mastered, whether it's simple shooting, photo editing, logo creation and animation, directing short films, video editing… And now the mastering of 3D engines using Unreal Engine, after having spent a decade analyzing the ins and outs of video game creation by taking part in the exhaustive NAYSHOW video game reviews.
After spending the first five years of my professional career, alternately as an editor, then as a director of on-set programs, then as a video journalist, I keep perfecting my craft by acquiring additional skills, in order to put them at the service of new ambitious projects through the perfectionism that characterizes me.
U.S. and E.U. Citizenships
Currently Located in:
Lyon, France


June 2022 – December 2023


September 2019 – February 2020


September 2016 – March 2019